Who we are
Wavex is one of the leading IT companies in London delivering award-winning managed services for over 20 years to local, national and international organisations who are seeking a smarter way to manage and develop their technology.
Our services achieve better results by bringing together three vital components - the best from vendors like Microsoft, our own award-winning security technology, and all delivered by our highly skilled team of engineers and consultants.
Wavex is ISO27001:2013 security accredited, an Azure Tier 1 Cloud Provider and a Microsoft Gold Partner.
Trusted by leading vendors




What we do for our clients
Managed IT Services

Projects & IT Solutions

Business Strategy
A complete & fully managed IT service that allows you to focus on what matters the most: growing your business.

Designed around the needs of organisations who have an expert, in-house IT function, to benefit from our expertise, resources and automation tools.

A comprehensive range of network monitoring, maintenance and management capabilities.

Whether you are looking to migrate exchange 2010 to Office 365 or migrate from Gmail to Office 365, Wavex has a range of Office 365 consulting capabilities to ensure you make the right choice.

Wavex often use Microsoft Intune as a core security component in a transformation project.

With regard to GDPR, Wavex has developed a server application that can automatically find your user-identifiable data across all your servers.
What it feels like to be a Wavex client

Hundreds of Positive Testimonials from Clients
Food Products Supplier
|
Stella Coudjoe, Financial Controller
"The personal touch is what differentiates Wavex from other companies. Wavex made us feel that they're part of our company. My users can call Wavex and speak to IT professionals as if they were working in-house. That is what makes Wavex different from other competitors."
Insurance
|
Steve White, CEO
"Our decision to switch IT service provider was not a prospect we relished but Wavex made the transition seem effortless. We subsequently completed a major IT migration of hardware and software and the project team kept us informed and updated throughout. The Apex reporting system is simple and the service desk team professional and efficient."
Digital Printer
|
Neil Banarsee, IT Manager
"We partnered with Wavex to modernise our IT infrastructure in early 2020. The project was well-planned, executed admirably and stayed on course despite the lockdown. Wavex are a pleasure to deal with, highly recommended!"
Real Estate Investment Trust
|
Andrew Dewhirst, Finance Director
"We have been working with Wavex since last year (2019) when we appointed them to host our IT systems. They were professional and helpful throughout the transition period, which went very smoothly. The support we receive has been consistently good, and I am very pleased with the level of service provided."
Not-for-profit Sector
|
James
"Wavex has done wonders at creating my own IT portal on APEX® that provides me access to everything IT related and provides a seamless IT experience to our staff. I can review the IT performance, escalate issues, and use their automation tools to solve IT issues in seconds."
Real Estate Sector
|
Alex
"We needed an IT service which is on-par with a large listed business – the security and IT governance is critical to us and our investors. Wavex helped align the technology to support our business vision and is quick to react when we need their help."
Food & Beverages
|
Rachel
"We've been with Wavex for many years now and they have always been at my side to support our rapid growth. We now have many hundreds of staff nationally. Their Cloud solution has always kept pace with our rapid growth."
Investment Management
|
Ian
"I just need my IT environment to work. Wavex provides me a helpful overview once a month to the general security and performance of the systems and for the rest of the time I can get on with my day job – the perfect service."
The Royal College of Surgeons of England
|
Mike Poudlock
"Wavex came up at the top of the pile in terms of the totality of what we were looking for; cost, service level and cultural fit. What made Wavex stand out was the cultural fit, the size match that said this is the company we want to do business with."
Real Estate Sector
|
Nick
"After meeting 15 different IT providers during our tendering process I was impressed with the Wavex proposition and their capabilities which stood out from the rest. They worked with me to design the service which met our exact needs, using their APEX platform to provide me my own dashboard, and I have the comfort in knowing I can adjust the service as our business requirements change."
Why we stand out

Client-centric IT delivery & management

Our innovative approach to managed services - IT without boundaries.
Our clients place their trust in us to support their staff and manage their technology & security needs 24 hours a day, 7 days a week.
And when it comes to solving clients' technology challenges, we aren't limited by the products and services available from vendors like Microsoft. We compliment these with our own.
Since 1998, Wavex has created many award-winning technologies that have helped to define the current IT sector - and we keep on innovating. Today our focus is security to ensure our clients stay safe from cyber-crime. Ask to see APEX®Secure or APEX®ATD.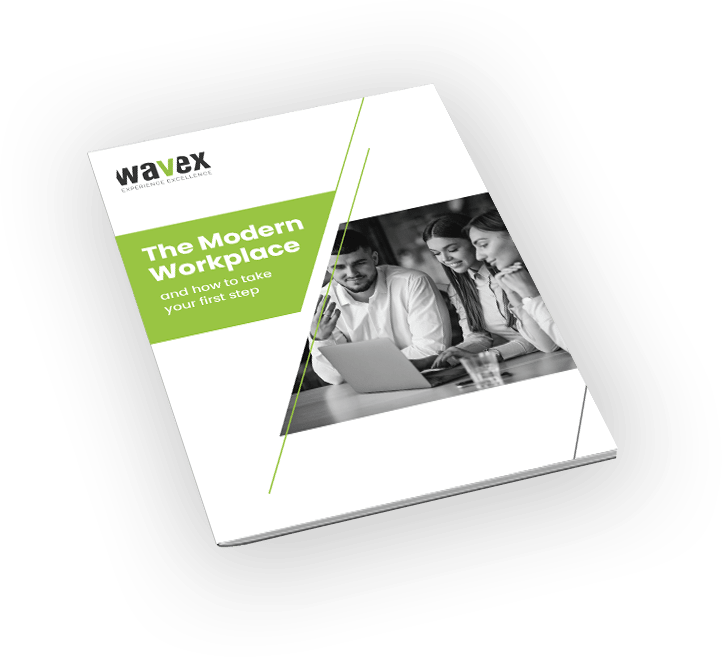 Trending ebook
Your Guide to Building a Modern Workplace
Meet the future-ready modern workplace. Discover what it looks like, it's benefits, how much does it cost to implement and some practical tips on how to take your first step.
Creating real, measurable impact
517
security incidents averted by APEX Secure (last 30 days)
2,699
hours
ahead of SLA target (last 6 months)
1,663
positive feedbacks from customers (last 6 months)
0.3
seconds
fastest request resolution time*
*Using our ANA platform. Results as of January 1st 2021.
Get in touch ​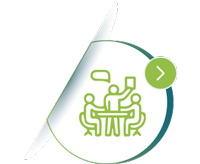 Discuss your objectives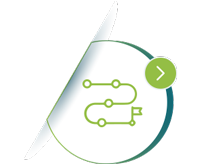 We create your ideal IT roadmap (for Free)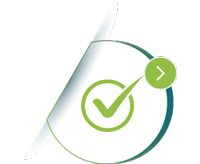 Risk free transition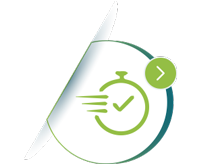 You're Live! Better Security, Faster Service